California wildfires 2018 are the most deadliest and destructive on record with a total of 7579 fires burning an area of 1,667,855 acres. The current wave of fire have killed 84 people and destroyed 10,000 structures in total. The number of people missing is trolled to 1145. As firefighters make progress in containing the fire and officials continue to account for residents, their concern will soon turn to mudslides that may result from the upcoming rain. But for courageous people this disaster is a chance to prove their faith in helping mankind. We are listing most touchy stories that recorded.




When a Garage Became Makeshift Hospital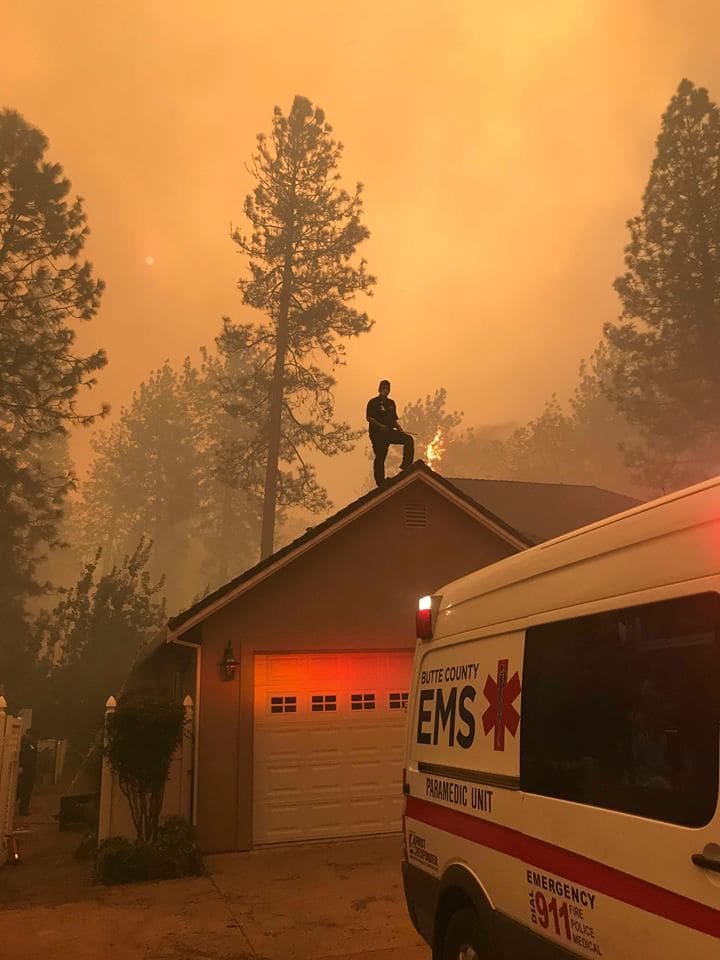 On November 8, medical staff with some patients escaped from Feather River Hospital in Paradise in two ambulances in rush to find nearest hospital that is miles away. The circumstances were not normal and fire was all around. Just when, they were a mile from hospital the first ambulance broke down from smoke and started to melt. One of the staffs opened the door from inside and then they unloaded the three patients. The only safe place for them was the one house that was not on fire and they broke into it and settled in the garage.
The good news was, Paradise Fire chief David Hawks found them and take quick measures to save their lives. Some staff people climbed on the roof with hoses, other cleared pine needles from gutters. The garage was only home for group of 13 people including three patients, nurses and pediatrician for two hours. Medical staff and fire fighters continued to clear brush and try to keep the house safe.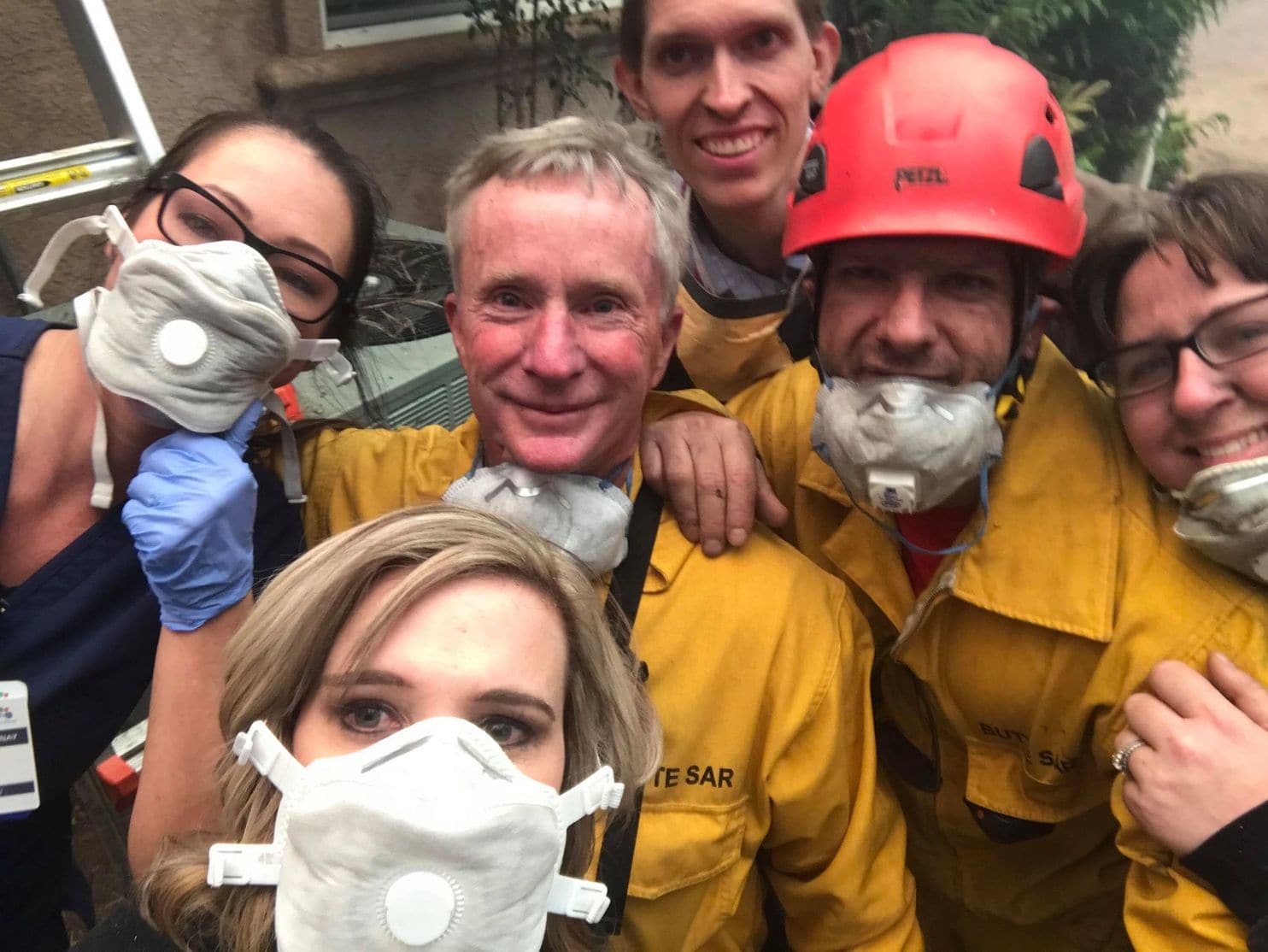 One of staff member Tamara Ferguson told.
"It was unfathomable how fast the fire was moving, there was no way out," Ferguson said in an interview. "The safest thing to do was wait right there. There was fire all around us, the house next door to us was on fire"
They were hunkered down in the garage for two hours, waiting for fast moving flames to pass. Finally, a sheriff's van pulled up and the whole group piled in, heading to different hospital miles away. Everyone was fine.



Hero bus driver saved 22 kids from California wildfire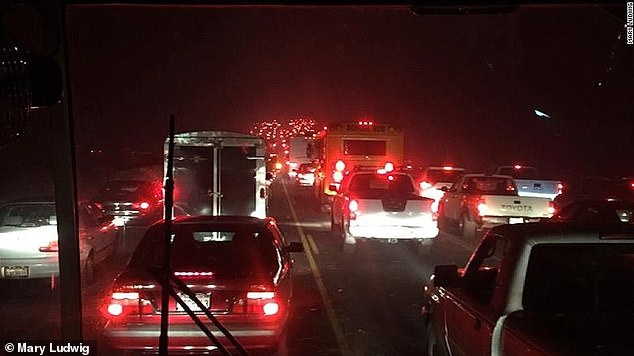 Kevin McKay found a path for school bus along gridlocked, dark roads as pockets of fire burned all around. Nearly two dozen elementary school children including two teachers were on board with him.
The fire was all around and conditions were becoming abnormal. Soon the smoke began to fill the bus. To keep children breathing well, Mckay took off his shirt. He and two teachers tore it into pieces and doused them with water. The children kept the damp pieces to their mouths and breathed through them.
The fire had broken out early on the morning of November 8, around 6:30 a.m., forcing many to evacuate Butte County.
McKay, 41, grew concerned early on. He had seen wildfires before, he said. "But the fact that it was coming down in 1,000 places, it was unheard of," McKay told CNN in an interview.
He saw flames approach the school in both directions.



His son, mom and girlfriend had already evacuated to a hotel in Chico that morning. "That freed me up to focus completely on this terrifying situation," McKay said.
Family members of most other students had already picked up their children. But nearly two dozen students were stranded because their family members hadn't made it to the school.
As they drove away from the school on roads thick with smoke, the bus became stuck in the gridlock of vehicles trying to leave Paradise.
During the journey, McKay and the teachers also created their own emergency plan: Pair little kids with the big kids. Take roll. Get phone numbers. Review how to operate the emergency exits, first aid kit and the fire extinguisher. Hours later, parents and children were reunited.



Nurse Drives Through Deadly Paradise Blaze to Evacuate Patients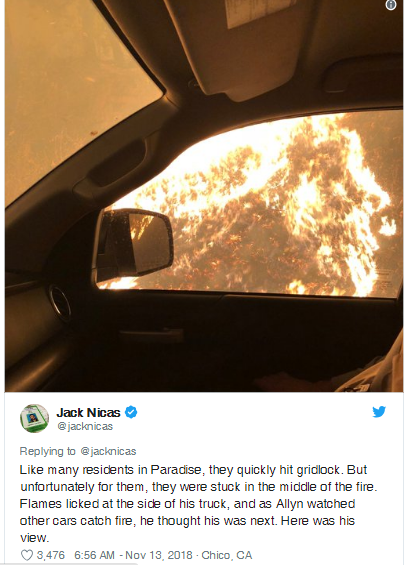 Allyn Pierce arrived at his job on 8th November morning, the sky in Paradise, was an eerie shade of burnt orange, choked with haze. A wildfire had exploded in the area hours before, and the flames were cutting through the Butte County town at an alarming pace. Pierce and his team quickly scrambled to help the hospital's several dozen patients evacuate by ambulance. By 9:30 a.m., he and two colleagues were among the last to evacuate. They piled into his white Toyota Tundra and headed south for less than a mile, then east on wooded Pearson Road.
In an effort to calm his passengers, Pierce put on the soundtrack from "Deadpool 2," fast-forwarding past Celine Dion's "Ashes" — "I was like, okay, we're not going to do that one".
Inside, though, Pierce was panicking "I was calm because I'm a nurse, and that's what we do but there was no way forward. I have to flee back but a big truck was flaming next to me on my way" Pierce told The Washington Post in a phone interview.



Pierce tried to use his jacket as a shield from the oppressive heat. He recorded a short goodbye video to his wife and two children.
An unexpected sound jolted him next.
"This bulldozer comes out of nowhere," Pierce said, "and knocks that flaming truck next to me out of the way."
Stunned, Pierce steered out of his spot — and turned around to speed back toward the hospital on Paradise's eastern ridge.
To his amazement, the hospital was still standing, about an hour after its initial evacuation. Pierce and others went into the hospital to collect supplies and set up a triage area outside. Soon, the parking lot resembled an emergency room, complete with food, IV bags, gurneys, wheelchairs and a seating area.