50% of humanity wiped out, Iron man wondering in space for rescue, Capt. America new leader to reconcile humanity, Thanos devastated after slaughtering his daughter and much more in this Avengers 4.
One thing is obvious, 2019 is full of movies. A few days ago The Lion king trailer got millions of attentions worldwide and now everyone is talking about Avengers 4 endgame. In Avengers: infinite wars, nomad Thanos had accomplished his mission by wiping 50% of living creature out while leaving Iron man on Titans Planet. So everyone is waiting for Avengers 4- endgame. The bigger question is either this episode will be the end of wars or beginning of new one.
Our some best of prophecies about movies are here.
0:07 'Zero promise of rescue is more fun than it sound'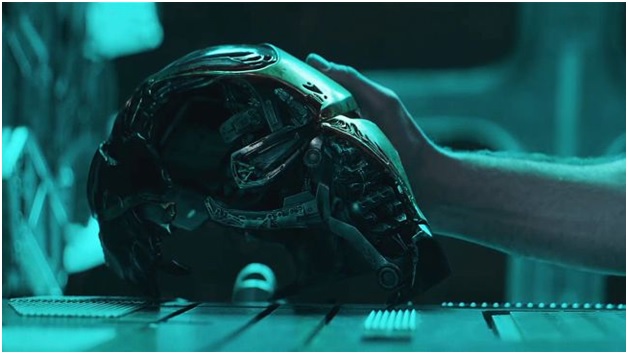 After a fatal fight with Tanus on titan, tony stark is wondering around space in Benator- spaceship of Guardians of Galaxy with no food and water and just one day oxygen left behind. By the way, Who is rescue? Why he didn't use the Word 'help' here. So there is debate between 'rescue' and 'help'. In October, Gwyneth Paltrow (wife of tony stark) posted on Instagram about her entry in avengers 4 superheroes as Rescue.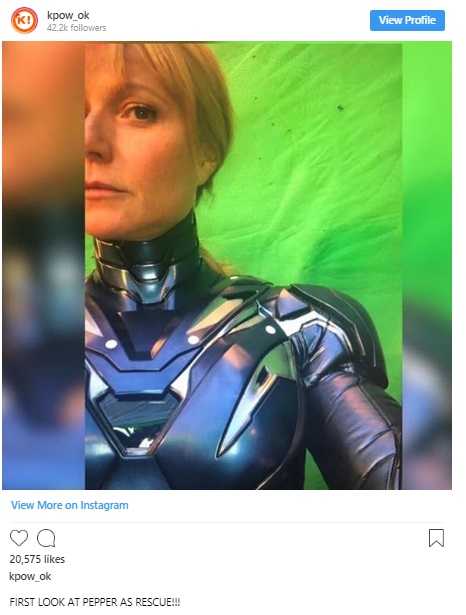 Is Pepper Potts is the rescue of tony stark. If so than the question is, Is Rescue is being created just to highlight love chemistry of tony stark and his wife or after losing half of the living creatures on kind earth, Rescue will come to rescue earth against Thanos? Time will decide. Nevertheless, tony is calling his rescue.
0:36 Nebula and Tony Stark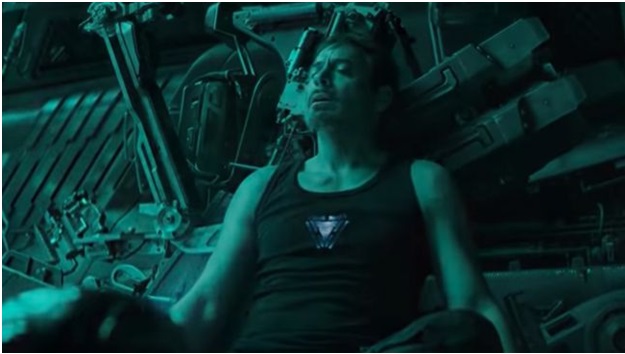 Remember, Tony and Nebula was the grieving survivors on titans after being demolish from Thanos. Are Iron man and Gamora's sister, Nebula grouping for their survival and later on they will join Capt. Steve in fate to reconcile earth and Gamora. Again time will decide.
But Nebula is in survivors and can been seen in armour. Is this the sign of ending Gamora character or beginning of new era or may be both.
1:03 Reference to Comic Books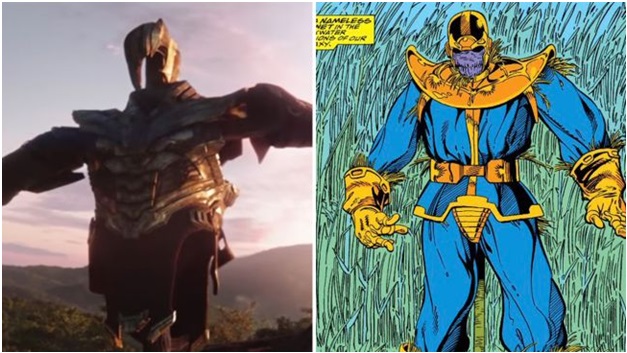 Hanging armour reminds me of comic panel seen in infinity war # 1, where the mad titan truss his armour as simulacrum following him when he was fighting with avengers or this is the symbol of post Thanos battle to not attack the earth again.
Once thing was clear in Infinity war, after returning of Thanos to Agrarian Planet, he was surely grieved over the slaughtering of his daughter Gamora. Are we going to see the same Thanos full of depth, power and character as in Infinity war except ending or a grieved and devastated or even more powerful? Again time will decide.




1:34 Hawkeye-The Bowman And Black Widow Humor is Back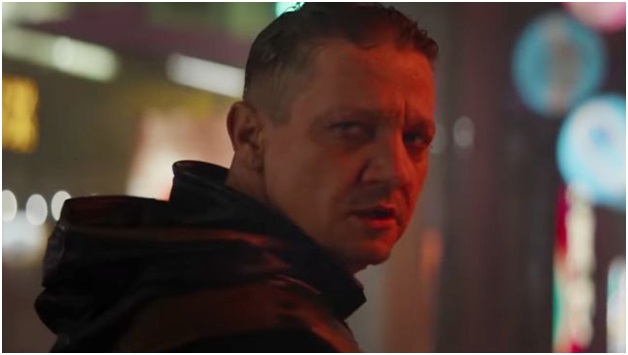 One thing that took lot of attention of Infinity war viewers was the mysterious disappearance of Hawkeye- Clint Barton. Bowman could be there to help Black Panther and Capt. Steve Roger army.
Clint Brown can be seen in trailer while fighting against bad boys probably in japan with Black Widow. He appears while wearing Katana during voiceover of Capt. Steve Rogers mentions losing family and part of ourselves suggest his wife and children may not have survived from Age of Ultrons and that's why he is backed there.
But in any situation he has all the sympathies and support of Black Widow. Sweet!
1:17 Shuri, Scott Lang Missing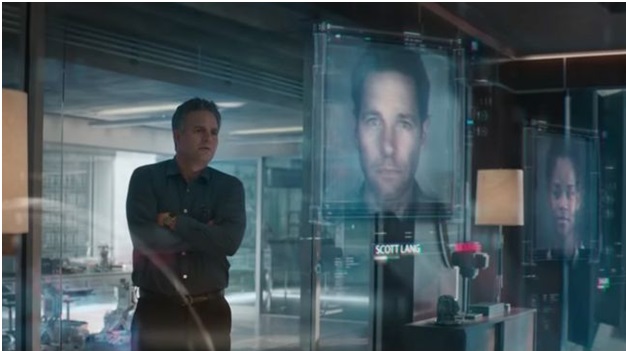 In one important scene in trailer, Bruce Banner standing in disbelief while popups of missing persons are opened including Scott lang, Peter Parker and Shuri. This means these are in the cast of Avengers 4 and playing important roles and not part of other 50% creatures that wiped out.
Later in an interview Angela Bassett, Ramonda-the mother of Shuri confirmed that she and Shuri are surviving in Avengers-Endgame.




2:09 Ant Man Entry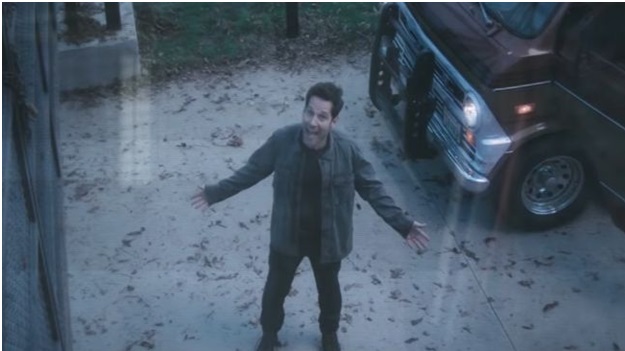 Scott Lang lives, among 50% of humans who survived and playing important role in restoring the humanity.
In the very end of the trailer, he spotted hitting the doors of Avengers HQ with his very own van. The van allowed him to enter in Quantum Realm, which could be very useful for him in entering time space and to retrieve Thanos money stones. If you did that you will have my applause.




Avengers- Endgame Logo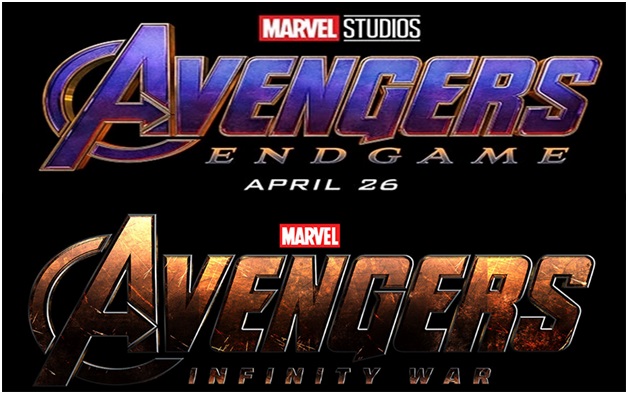 Avengers End game logo is dusted way. This is reference to ending the infinity wars, an end of Thanos and restoration of 50% humanity. This means money stones will bring back from Thanos and either will be in protection of avengers or destroyed all together.
Twittersphere Abuzz Following Trailer Release
The trailer got lot of attentions from Avengers fans and prompted a lot of discussions.
And soon after release the trailer becomes one of the most viewed of all time.
#AvengersEndgame trailer is already Marvel's fifth most-viewed trailer of all time in just 10 days: https://t.co/1MvdoXJBZP pic.twitter.com/wg2J4RtqtT

— Comicbook.com (@ComicBook) December 17, 2018
And became one of the trending topic in United States
Me getting ready to see #AvengersEndGame on April 26: pic.twitter.com/iVuZ0fE5jY

— 9GAG (@9GAG) December 9, 2018
Soon after the release of trailer, everyone seems too concerned about Iron Man.
One fan tweeted
When I heard Tony Stark ran out of food and water.#TeamIronMan #AvengersEndgame@RobertDowneyJr pic.twitter.com/bpWYlosjXk

— ALI (@ifdkanymore) December 11, 2018
Other had faith on Miss Pott
Alas, poor Stark! I knew him, Miss Potts…. #AvengersEndgame #Hamlet #Shakespeare pic.twitter.com/wnnCOWKJsC

— Lego Loki (@Loki_Lego) December 9, 2018
Even death news of Iron man becoming viral and got a lot of attentions over twitter
The end that we deserve.#stony #AvengersEndgame pic.twitter.com/wsjKPGdPib

— Angoris (@BellaCassiopea) December 9, 2018
And everyone was demanding Iron Man Rescue for US Government and NASA
Bring Tony Home ?#AvengersEndGame pic.twitter.com/mb6hQ1GuqO

— Popcornography (@PopCorn_Media) December 13, 2018
NASA offered Iron Man Rescue
Meanwhile, the news approaches NASA headquarters and soon they responded and offer Iron Man Rescue.
We request you all to stop asking us to save Tony Stark from space.#AvengersEndgame #Marvel #NASA #jk

— NASA (@melting_wine) December 9, 2018
Scarlett Johansson even don't know about Avengers
At an event for #BlackPanther hosted by Scarlett Johansson. I told Scarlett that the #AvengersEndgame trailer was the most watched ever in its first 24 hours, and she was floored. She had no idea it was dropping, says even she didn't know the title of the film pic.twitter.com/RxQ5pqxKri

— Erik Davis (@ErikDavis) December 8, 2018
Lady Gaga vs Thanos showdown
One of the source of Lady Gaga confirmed that her and Thanos showdown is confirmed in Avengers 4
Gaga VS. Thanos showdown in #AvengersEndgame confirmed… pic.twitter.com/3Iy6MTDUlf

— Lady Gaga Source (@MisterBroRo) December 8, 2018
Is Avengers Endgame needed to move up a week asked Jeremy Conard
As soon as Marvel saw this, they knew #AvengersEndgame needed to move up a week: pic.twitter.com/U7N7azabny

— Jeremy Conrad (@ManaByte) December 7, 2018




Did Avengers 4 tease Captain America's iconic Infinity Gauntlet death in the trailer? Asked by Dan Casey famous Editor
Did #AvengersEndgame tease Captain America's iconic Infinity Gauntlet death in the trailer? @burgermike makes a pretty compelling case: https://t.co/XohXHrUoKR pic.twitter.com/kXNv5QelKC

— Dan Casey (@DanCasey) December 7, 2018