No matter how, everyone wants to be a celebrity. Hollywood is doing great by earning billions and its magic is unstoppable. For most of the viewers, celebrities are not only paid actors. For them, they are dreams, role models and myths and even some of them, took it to next level. They want to be just like of them and plastic surgery is a way.So in recent years, a lot of people have gone through cosmetic surgeries to lookalike their favorite celebrities and the result was hilarious and humiliating.
In this article, we are listing top 20 attempts to celebrity lookalike common man.
#1 Toby Sheldon: Justin Bieber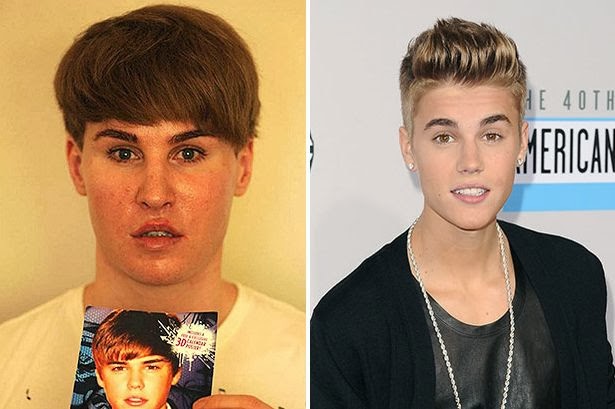 Justin is addiction and injurious as well. This is what happened to LA singer and songwriter Toby Sheldon, when he spend $100,000 on surgery in order to lookalike Canadian superstar Justin Beiber who is 14 year younger to him as well. In an interview, Tony describes his plastic surgery experience as 'Horror Story'.
Plastic Surgery 2017 1/7
Surgical procedures accounted for 77% of the total expenditures in 2017 and nonsurgical procedures accounted for 23%.