There's a lot going on on the internet these days. All of which – if I might say – have that appeal to them that makes them "trending news". But one in particular stands out at the moment. It's the rave of the town, of the world. It is the issue of plagiarism between American veteran, Nora Roberts and Nigerian-American author Tomi Adeyemi, a relatively new author in the field, compared to Nora.



How does it all started ?
Tomi Adeyemi who was the talk of the town not too long ago, after Fox 2000 bought the film rights to her debut young adult fantasy novel set in West Africa titled "Children of Blood and Bone."
When asked, Tomi said the main idea behind her book, was to give every black girl who would pick up the book one day, see themselves as star, and in her own words, "… beautiful and she matters and she can have a crazy, magical adventure even if an ignorant part of the world tells her she can never be Hermione Granger."
No doubt Tomi Adeyemi is a great writer, but did she just make a mistake that could bring down everything she's fought to achieve by a single tweet?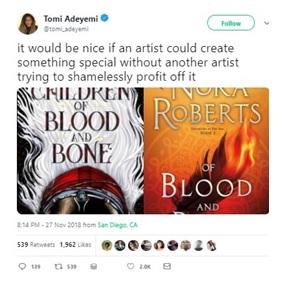 Was that Misunderstanding?
A while later, Tomi however put out another statement – after which we concluded that she and Nora had had some form of rapport. She said, "Nora was kind enough to reach out & explain that today was the first she'd heard of my book. After talking to her, I believe our titles were created in isolation.
I'm grateful she explained & I've apologized, but I wanted to address it here as I know others were upset too."
What came after was what brought jaws down, Nora came out and in a way, showed why she was a bestseller author, and a veteran, with the manner in which she said her truth and enlightened us about a few things in the process.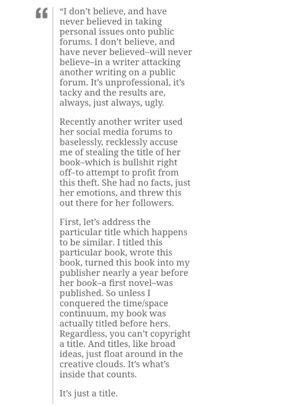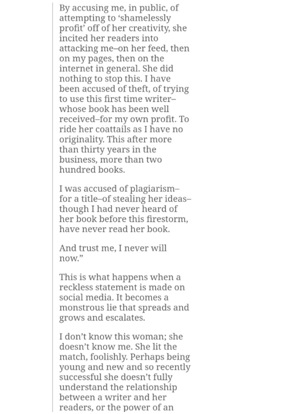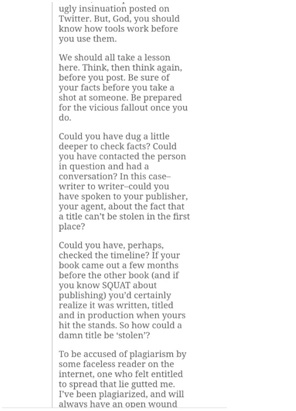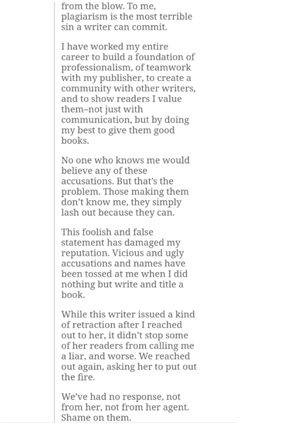 After Effects Was Not So Good.
Now, can we honestly say this isn't the beginning of a really dark tunnel for Tomi Adeyemi?
We all await a response from you, Tomi Adeyemi. We hope you get through this unscathed.
To all you writers out there, remember what Nora said and never forget it:
" Words have great power–to harm, to heal, to teach, to entertain. A writer, one who wants to forge a career with words, should understand that. And use them, as well as the tools at her disposal, wisely."



Below is some of the reactions of people to the whole issue: