For a long time, movies are a source of entertainment, for many movies are chance to enter a fantasy land because everything is perfect there. Every movie has certain characters like rescuer called hero, villain, and disaster and off course lot of deaths. But almost every movie director follows same rule 'if ending is good it's mean everything is good'. But very few people notice their mistakes. Many movies have all sort of inaccuracies, mill slipups and imperfections that the average viewers cannot spot.
At Whatsinworld, we are bringing mistakes archives from blockbusters. With due respect, every following movie is perfect in sense of viewership and rating but fault are everywhere.
So here is our list for top movies mistakes.
#1 God Father 1972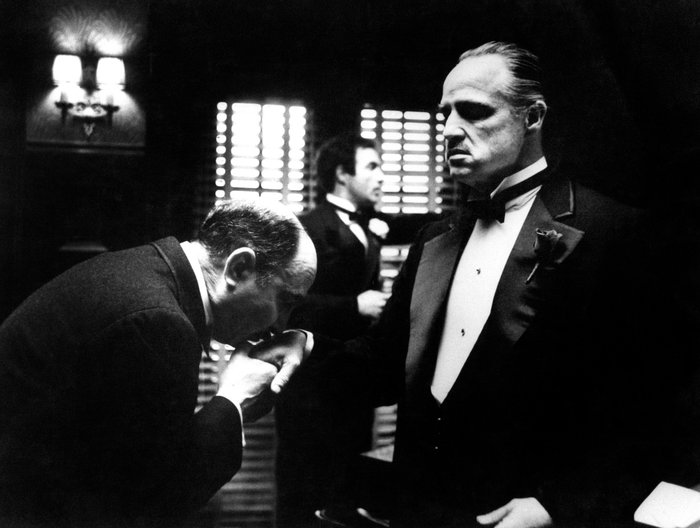 God Father is widely regarded as one of best movie of all times. This drama based on Mario Puzo's novel and focuses on the Italian-American powerful family of Don Vito Corleone.Beside other mistakes, one mistake is, when Clemenza hit the door and Sunny, God Father Son draw a gun from drawer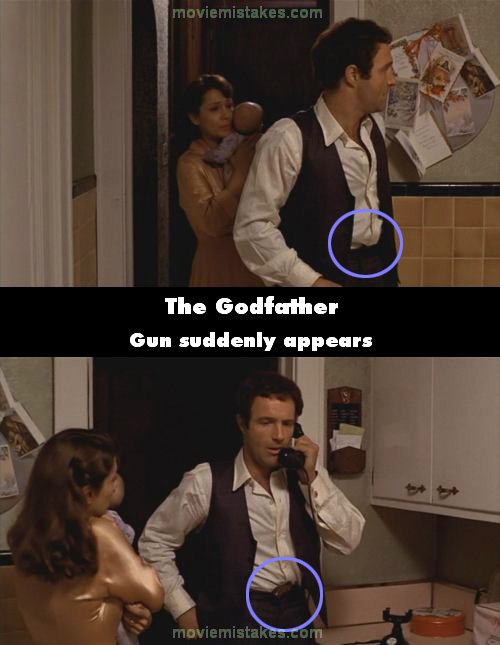 and put it beneath his jacket.
When he pushes Clemenza the gun suddenly being lost but soon after few moments the shot where the gun dies is uncut the gun must have slide down his tights