We have been seeing lot of well organized, full of romance, luxury and sometime teary marriage proposals in recent years but no one come close to this.
A man proposes with 6 diamond rings.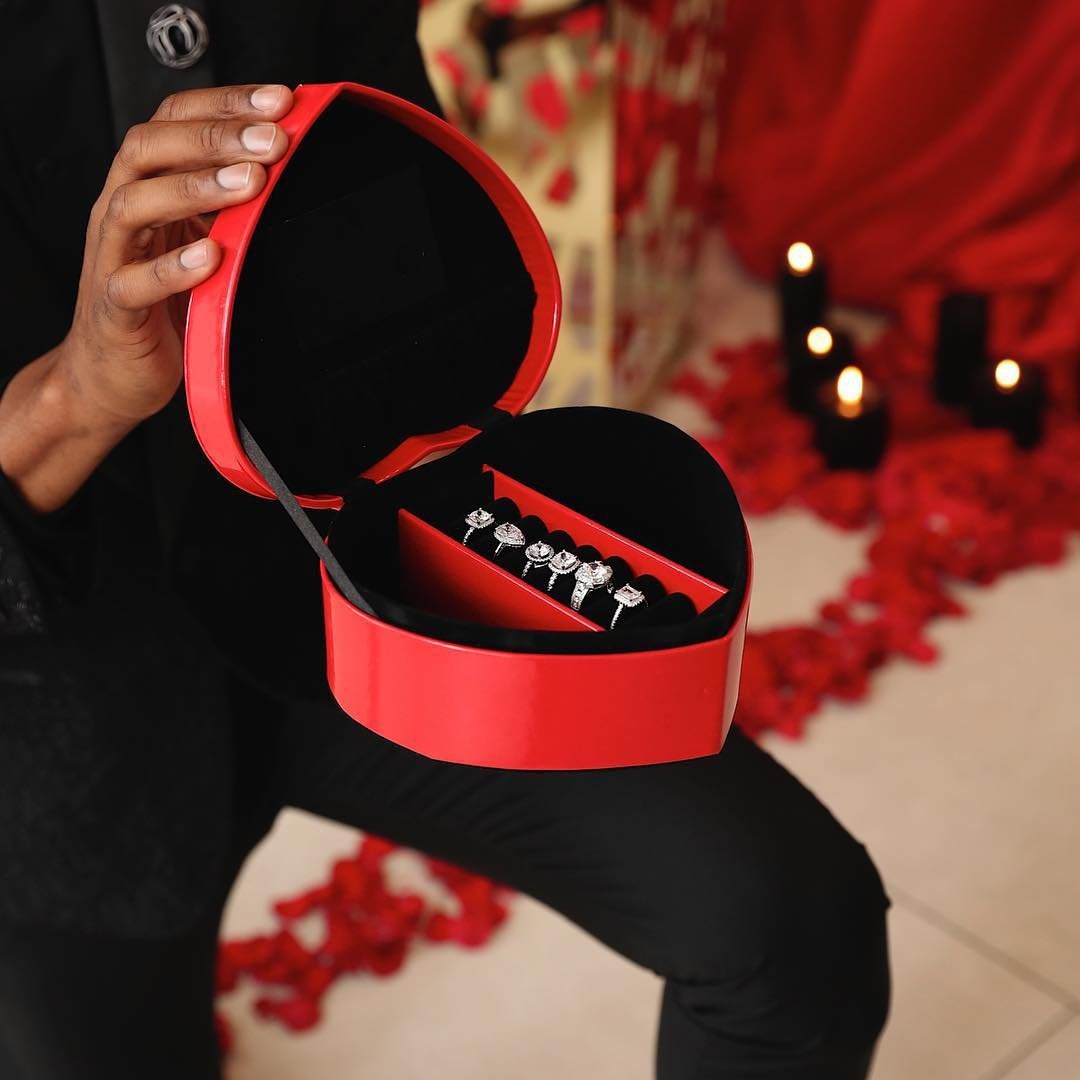 A fitness model, athlete Dennis Brown proposes his girlfriend Atara Dallas with 6 different styled diamond rings.Dennis who seems to be a big admirer of Michael Jordon after his six championships of NBA career, he pays tribute by putting six rings before her girlfriend. Interesting!
If you are putting six rings before a girl that means you are a great admirer of her choices too. You don't want to force her to choose one because you have only one.