#2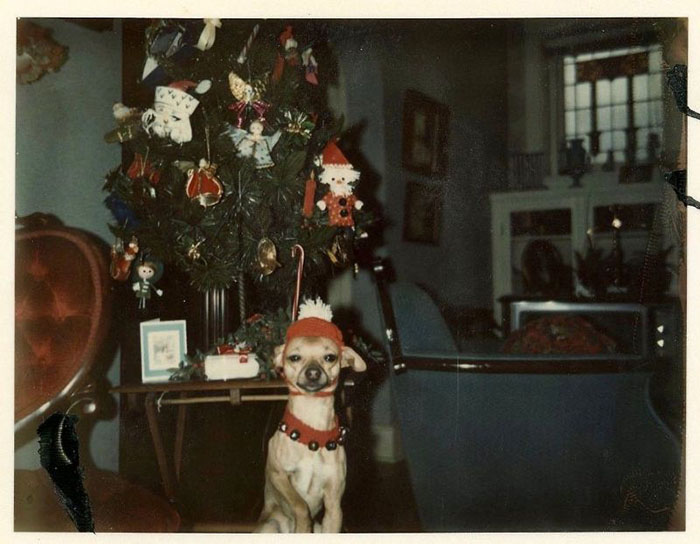 Normally gifts were very predictable. A perfect present to girls were dolls and for boys bicycle. Christmas tree decorations were far different than today. People used dolls, cards and red clothes for decoration. But this doggo looks uncomfortable with everything around.
Christmas Facts 1/7
Christmas lights were invented in 1882 by Edward Johnson.
The first evidence of a Christmas tree is from a pamphlet that dates back to 1570.
#3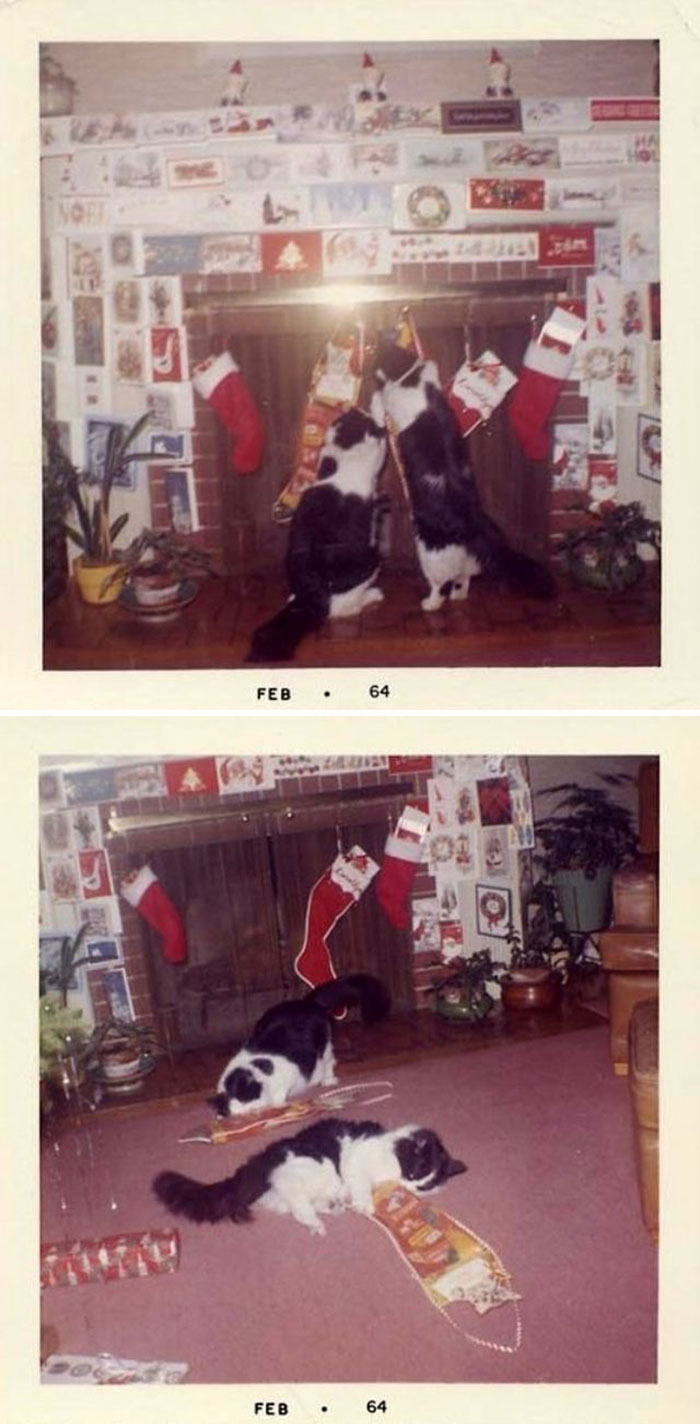 Walls were full of Christmas cards and each family normally had so many of them and they arranged them year wise. Santa stockings were also part of the decorations but kittens did not change even after so many years.