Christmas is a Christian holiday honoring the birth of Jesus and has become a religious and secular celebration across the globe.
With the advent of technologies and perceptions, the Christmas celebration has changed a lot. The decorations and feasts that were very common in 1960s are rare today and other way round have changed all together.
This article is a compilation of images that are describing decorations of 1960s.
#1 Christmas table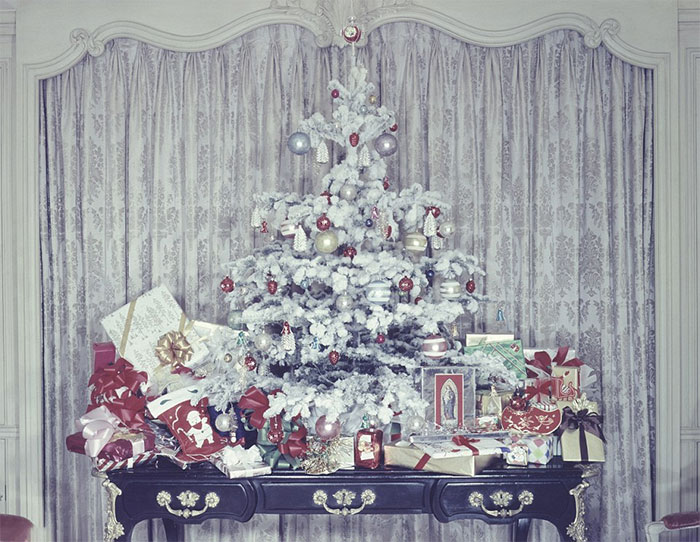 In 1960s normally every house had a Christmas table. Top of the table there were Christmas tree, presents, cards and family things. The idea to fit all the presents on table seems to be very handy and reliable in terms of arrangements.