#20 THE YUMMY DRESS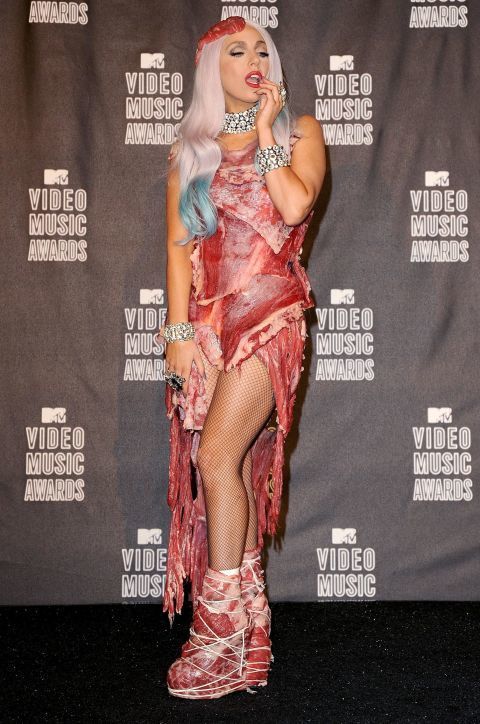 Who can forget the famous (or even infamous) meat dress Gaga wore on the 2010 VMAs? Gaga got what she wanted: everybody was talking about her! The dress is still popular, even after almost a decade. Now, this is how you make a statement!



#19 THE MUPPET SHOW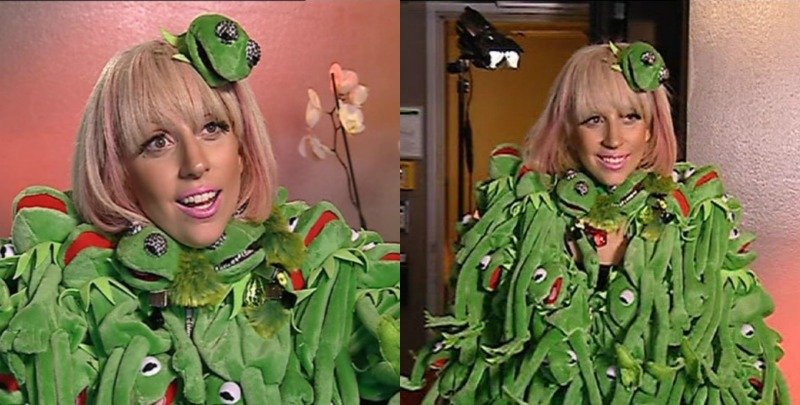 You know the saying: you have to kiss a lot of toads to find your prince. Gaga took this way too seriously. Kermit the frog enjoyed the dress so much he even escorted Lady Gaga to the 2009 MTV VMAs. She always knew how to make people (and frogs) talk about her.




#18 THE ORBIT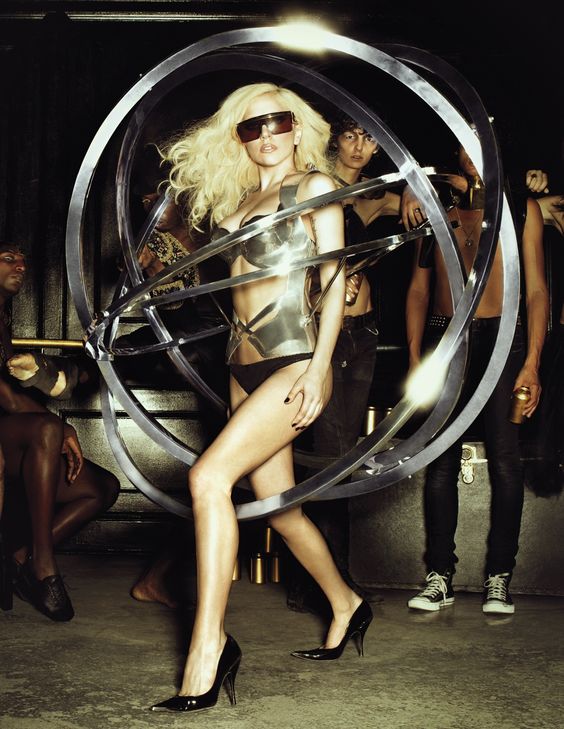 Lady Gaga is one of those singers who make everything spin around her. No wonder she wore the creation called "The Orbit" back in 2009. The metal installation rotated around her during the performance on SNL. Just imagine how heavy it was!
#17 A HAIRY SITUATION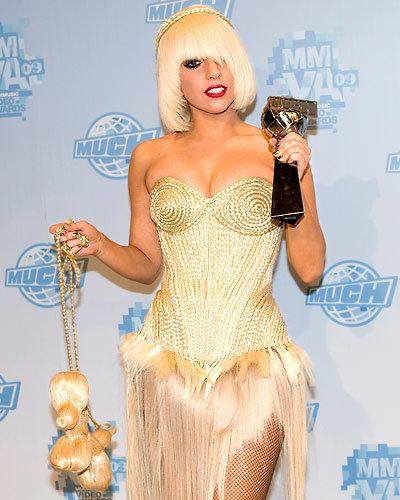 Gaga's red carpet outfits always screamed with uniqueness. We had a meat dress, now we have a hair dress. Technically, she wore a shaggy hair skirt with a matching poodle purse. The only hair she had on the top was on her head.