The Marvel universe is a special universe at its own. Once you get drawn into the world of Iron Man, Captain America, Spiderman, and the rest of the gang, you're never coming out. Truth be told, why would you? Being a Marvel lover is a wonderful thing! You know what else is wonderful? The list of these super-cool things you could buy for you and your fellow Marvel lovers.
MARVEL ENCYCLOPEDIA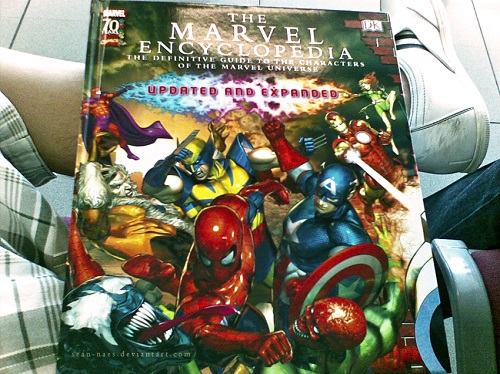 Every die-hard Marvel fan would love to own a book where you can find everything about favorite superheroes. Filled with lots of photos, illustrations, fun facts and details, the Marvel Encyclopedia deserves an honorable place on the bookshelf. This is more than just a fan book. It's a comprehensive reading that will teach you a thing or two about Captain America and the other heroes. There's always something even the biggest Marvel lover doesn't know.
ADULT COLORING BOOK "CIVIL WAR"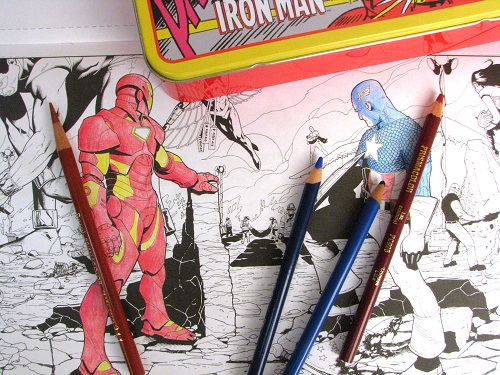 Coloring books aren't just for kids anymore! Lately, adult coloring books have become a way of relieving stress. This fun activity can calm you down and help you think of something else other than your problems. Isn't it better to ponder about which colors to use to give Thor a new look, than stressing about the job? Grab your crayons and get straight to work. Our superheroes need new looks!
IRON MAN MUG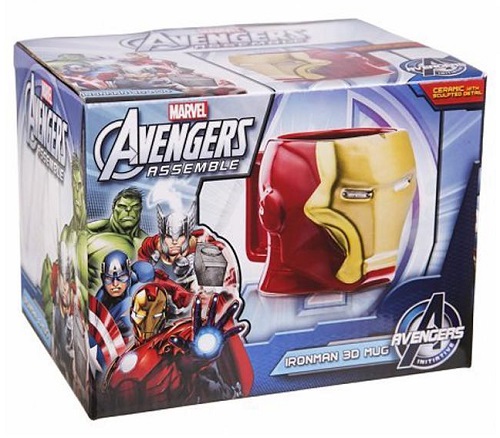 What does Tony Stark use to drink his morning coffee? An Iron Man coffee mug, of course! Not only the coffee tastes better, but you also look cool even in the morning. This mug is a lovely present for all Marvel lovers. The holiday season is approaching and we all need great gift ideas. Why not fill this mug with candy and giving it to someone who loves Tony Stark more than Tony Stark loves himself?
HULK'S COOKIE JAR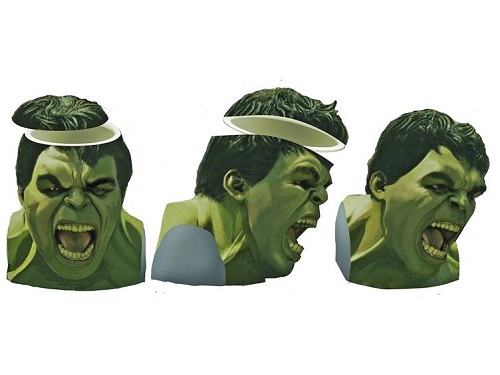 Do you ever get like really, really mad when someone eats your cookies? Well, that's a valid reason to own a Hulk cookie jar. Stop being a green giant and calm down with soft biscuits and warm cocoa. This cookie jar doesn't look like a jar at first. It's more of a ceramic figurine that would fit perfectly into any Marvel lover's home. It's decorative and useful, what else you need?
MARVEL CHARM BRACELET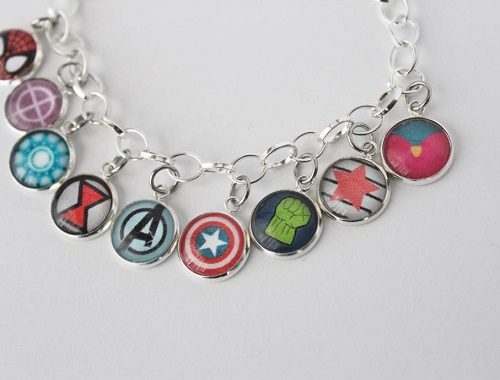 Not only guys like comics. Girls can be Marvel fans too! Superheroes know no gender differences. Stylish superhero fans will appreciate charm bracelets as one of the coolest gifts and accessories. The good thing about these bracelets is that you can change charms, add new ones, and strut around having the whole Marvel universe around your wrist. What's even better is that every Marvel charm bracelet can be personalized. You want all Spidey hanging off from the bracelet? No problem!