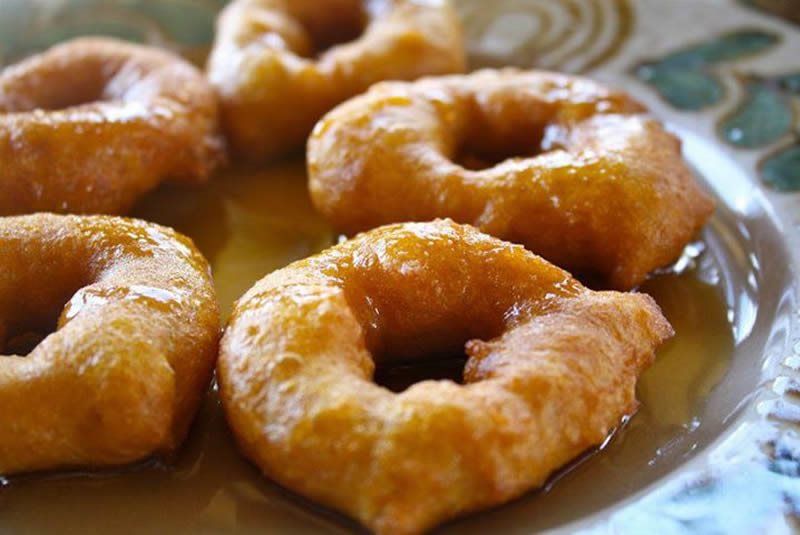 During Colonial era, picarones emerges as dessert in Peru. It is reminiscent of donut . The major ingredients of Picarones are, sweet potato, squash and sweet sauce. Sweet sauce is made from unrefined sugar.
Presence of protien makes it bit healthier and highly processed a well.
Public reviews:
Picarones over Donuts!
Picarones 🍯 > Donuts 🍩

— GianfrancoGrimaldi 🏳️‍🌈 (@giandelagracia) October 9, 2018
A must eat after delicious meal
Picarones are a must after that delicious meal. pic.twitter.com/gBpjrFmXpC

— Sergio Garcia (@SergRGarcia) November 8, 2018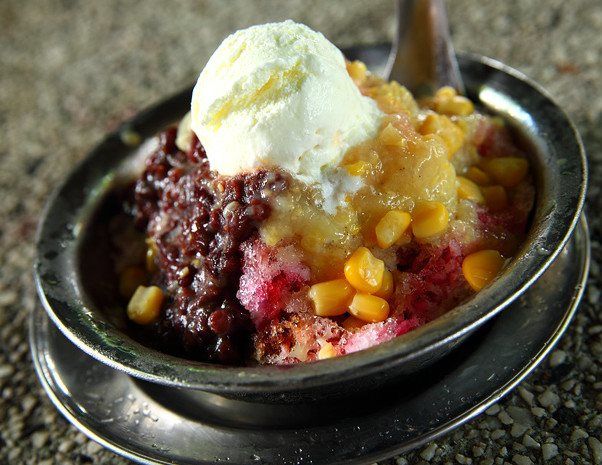 The major ingredients of Ais Kacang are red beans, shaved ice-cream, jelly, sweet corns, and lychee fruit with evaporated milk. Sometimes, strawberry syrup or condensed milk is added to make it sweeter.
Consider this to add into your desserts list to make it more veggies.
Public Reviews:
Ice Kacang – Shaved ice with red beans, grass jelly, agar agar & multi-coloured sweet syrup.
The only way to keep cool in Singapore's searing heat & humidity.
🍧🥵🌞🇸🇬
#IceKacang#aiskacang https://t.co/HSTddondN7 pic.twitter.com/wCKkILworN

— Jason © (@feasttotheworld) December 31, 2018
NAK Ais Kacang with chocolate sauce.
Nak ais kacang sos coklat 😢 pic.twitter.com/ZvAptmYlgi

— ❄☃️🌨 (@fazilomarb) January 1, 2019
The spicy green paste is associated to sushi and one of the sweet treat across japan. The major ingredients of ice-cream are Wasabi powder, vanilla ice-cream, milk and yogurt.
Wasabi plants are found in resort town of Izu, Japan.
Public reviews:
LMAOOOO
10: "Dad, what's wasabi" ?
Me: "Japanese ice ice cream. Here, try a big old spoonful"
10
Me
10
Me
10: WHOAHHHHHHH
Me: Lmaooooooo

— W. Vandertie (@WVandertie) February 23, 2016
And bit offending as well
When I was like 10 my brother told me that this piece of wasabi was green tea ice cream and I swallowed the whole thing and cried

— sinderella (@MissMcCormickkk) January 16, 2017
Let us know your thought!