Around the globe, people have their own healthy lifestyle and diet. When it comes to desserts, from noodles to cricket, everything goes. There are a lot of strawberry lovers but the sushi beloved are also there. These desserts are varying from region to region and religion wise. At Whatsinworld, we are introducing weird desserts that are liked across globe. Further, people reviews are also attached.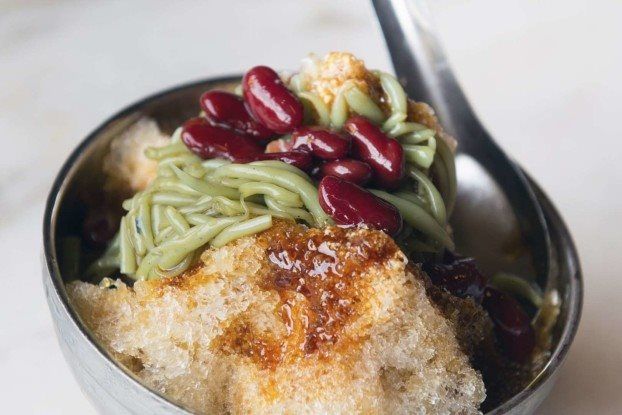 Looking like worms but these are not worms. It's a popular dessert in Malaysia and liked by most southeastern people.It is made up of jelly noodles, coconut milk, shaved ice, green food coloring, palm sugar and red beans.
It is delicious and low budget as well. If you are planning to visit Malaysia recently, try this.
Normally, a big bowl costs about 2.50RM which are equivalent of 62 cents.
Public Reviews
People love it and love to share about it on their social profiles e.g Twitter
Here we go
Today looks like a good day for cendol!

— yash (@yessimite) December 26, 2018
And one for homemade cendol version
What do you get when you put shaved ice, fresh coconut cream, silky smooth homemade cendol (the yummy green stuff with a hint of fresh pandan) and a generous dose of sticky chewy gula melaka (palm sugar with that caramel and butterscotch-like tones)? pic.twitter.com/LryW0Nx82I

— Kenneth Sun (@thehouseof_SUN) December 27, 2018